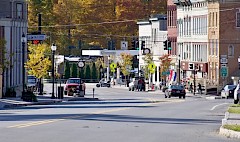 Joseph Peter Drennan was born on the 15th of April 1956, in Albany, New York, as the eldest of four children of Irish-American parents, Richard Peter Drennan and Ann Marie Drennan (née Conlon), and was raised, primarily, in several communities in Upstate, New York, living in Buffalo, Utica, Rochester and Waterville, New York, as well as in Dauphin, Pennsylvania , and Enfield, Connecticut. At various points in his childhood, Mr. Drennan lived in urban areas and a suburban neighborhood, as well as in rural areas and a small town.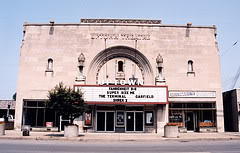 Mr. Drennan commenced his formal schooling at the Memorial Park Elementary School, in Waterville, New York, and then went on to attend the following parochial grammar schools: St. Francis de Sales School, in Utica, New York; Our Lady of the Blessed Sacrament School, in Harrisburg, Pennsylvania; St. Monica's School, in Rochester, New York; and St. Martha's School, in Enfield, Connecticut, from which he was graduated in 1970. After attending the Thaddeus Kosciusko Junior High School, in Enfield, Connecticut, Mr. Drennan attended Enrico Fermi High School, in Enfield, where he was graduated, with honors, in 1974.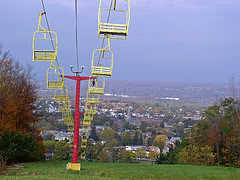 Apart from the guidance and wisdom of his parents and school teachers, Mr. Drennan attributes his early love of learning to having spent many hours in the Utica Public Library, a magnificent community resource built, financed and maintained by the citizens of Utica, New York, that, fortuitously, was located virtually next door to his grammar school there. Mr. Drennan's education in his formative years was enhanced further by his extensive travels, starting in the early 1970s, to visit his relatives and his ancestral homes, in the Irish midlands, in Athlone, County Roscommon, and in Kells, County Kilkenny, Ireland, as well as visits, in latter years, to his relatives in Panamá, who are descendants of Mr. Drennan's late great uncle Lawrence Drennan, M.D., who, with Mr. Drennan's late grandfather, Richard Patrick Drennan, and another great uncle, Jeremiah, traveled from Washington, D.C., to Panamá, shortly after the turn of the last century, to work on the construction of the Panama Canal.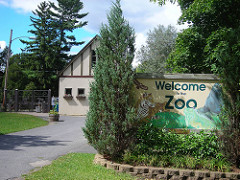 While in high school, Mr. Drennan appeared on "As Schools Match Wits," America's longest-running high school quiz television show. He also served, during the summer of 1973, as a Congressional Intern in the office of Senator Lowell P. Weicker, Jr., of Connecticut, during the historic Senate Watergate Committee hearings. Mr. Drennan attended college at the University of Richmond, in Richmond, Virginia, where, in 1978, he received his Bachelor of Arts degree, cum laude, majoring in Political Science, having been earlier inducted in the Pi Sigma Alpha (ΠΣΑ) national political science honor fraternity, and was, for two years, the Vice President of the Virginia Young Democrats chapter at the University of Richmond. While in college, Mr. Drennan also worked as a Legislative Intern with the public interest group Common Cause.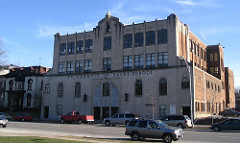 It was at Richmond that Mr. Drennan developed an abiding interest in the culture, history and politics of the Middle East. In the spring of 1978, while in his senior year at the University of Richmond, Mr. Drennan researched and wrote a paper on the central role of Ambassador J. Rives Childs (1893-1987) in American foreign policy in the early and mid-twentieth century, a project which entailed extensive archival research at the National Archives, as well as extensive interviews with Ambassador Childs, who was then eighty-five years of age, at the McGraw-Page Library, located on the campus of Ambassador Childs' alma mater, Randolph-Macon College, in Ashland, Virginia.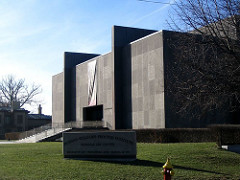 Mr. Drennan is presently working on a book on the life and times of the sapient Ambassador Childs, who had a distinguished career of over thirty years in the United States Foreign Service, with postings in Cairo, Jeddah, Jerusalem, Riyadh, Sana'a, Tangier and Tehran, among other places, in the context of the contemporary Middle East, especially as regards Ambassador Childs' role in the formation of the tacit American - Saudi alliance, at the meeting between U.S. President Franklin Delano Roosevelt and King Abdul-Aziz al-Sa'ud, on the deck of the U.S.S. Quincy, on St. Valentine's Day, 1945, as President Roosevelt was returning from the Yalta Conference.
Mr. Drennan attended law school at the Catholic University of America, Columbus School of Law , in Washington, D.C., and was awarded the Juris Doctor degree in 1981. While in law school, Mr. Drennan worked as a law clerk with the United States Department of Labor and the Federal Energy Regulatory Commission.
Upon completion of law school and his admission to the bar, Mr. Drennan commenced his solo practice of law, and has been in actively engaged in the private practice of law, full-time, for over thirty-five years. In addition to practicing law, Mr. Drennan has been a frequent presenter of Continuing Legal Education Seminars to area lawyers, and has taught college courses in Courts and the Administration of Justice, and Health Care Law and Risk Management, as an adjunct professor, at Germanna Community College, in Fredericksburg, Virginia, and the University of Baltimore, Yale Gordon College of Liberal Arts, in Baltimore, Maryland, respectively. In addition, Mr. Drennan is honored to serve on the Board of Visitors at his law school alma mater, The Catholic University of America, Columbus School of Law, and has been judging moot court competitions at the Law School for over thirty years.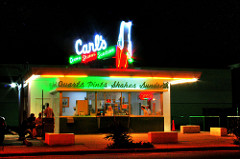 He lives, with his family, in Spotsylvania, Virginia, but returns to Utica each summer to run in the "Utica Boilermaker Road Race", America's largest 15k road race.
Mr. Drennan is a GNU/Linux computer user and open-source enthusiast, and is a contributor to the open-source Wikipedia encyclopedia project.